the art of conscious love: volume 1
We are honored to present the first part of a unique 3-volume series called:
"The Art of Conscious Love". 
Volume 1 is designed to guide you to tap into your most powerful creative force—your sexual energy—for healing, awakening and experiencing profound levels of intimacy with yourself and your partner.
"The Art of Conscious Love" Volume 1 online course is right for you if:
WHAT IS INCLUDED IN THIS COURSE?
Volume 1 consists of a FREE introductory webinar and four in-depth, weekly sessions, including:
Lectures 
Practical exercises to exemplify the lectures
Breathing techniques
Healing energy practices 
Transformative meditations
Homework-Homeplay: Every session includes a variety of practices for individuals and couples to be explored during the workshop as well as in the comfort of your own home between the sessions.
This course is committed to the highest standards regarding language, communication and interpersonal interactions.
You can attend the full course OR purchase your spot at selected lectures of your choice. 
Participate live OR watch the recorded version at any convenient time.   
There is NO NUDITY.
NO explicit sexual presentations.
In this introduction we will discuss the philosophy, practices and curriculum of the "Art of Conscious Love" online series. You will learn how to apply practical tools for healing, empowering and transforming individuals and couples. 
Topics to be presented:
What is "The Art of Conscious Love"?
Polarity of Energy 
Five bodies 
Energy system
Sublimation of Sexual Energy
Internal Locks
Benefits of orgasms
Healing of body, energy, emotions and mind
Lovemaking as meditation and spiritual path
Higher states of consciousness 
Unconditional love
Curriculum of Volume 1, 2, 3
In our first session we will lay the foundation for the understanding of the energetic aspect, including solo-practices, necessary for any individual to embark upon the path of Conscious Love.
Topics to be explored:
Metaphysics of Conscious Love
Polarity of Energy
Five bodies (in detail)
Energy system (in detail)
Sublimation of Sexual Energy
Internal Locks (in detail)
Homeplay / Homework
Q&A
In our second session we will explore what it means to be a "conscious woman". Also, we will discuss the nature of female sexuality, including the benefits and tools to experience a variety of orgasms as a fountain of youth. Orgasms are a source of energy that is purifying, healing, balancing, rejuvenating and empowering.
Topics to be explored:
What it means to be a "Conscious Woman"
Power of Orgasms
Pleasure Responsibility
Female Sexual Anatomy
Variety of Female Orgasms
Amrita – Nectar of Immortality
The Importance of Pelvic Floor Training
Benefits of Yoni Massage
Yoni Egg
Conscious Menstruation
Solo Practices
Homeplay
Q&A
In our third session we will explore what it means to be a "conscious man". We will discuss the sexual nature of men and the importance of mastering their sexual energy to become superior lovers. Men will learn the benefits of separating orgasms from ejaculation for prolonging sexual pleasure of both men and women. Solo practices for both men and women will be introduced.
Topics to be explored:
Conscious Man 
Male Sexual Anatomy
Male Orgasms
Solo Practices
Homeplay
Q&A
In our fourth session we will explore what it means to be in a conscious relationship and go deeper into the experience of conscious lovemaking. The conclusion of the course ties it all together with a guide to creating love making rituals for experiencing healing, profound levels of intimacy, ecstatic pleasure and higher states of consciousness.
Topics to be explored:
Conscious Relationship
Healing with Love
Sexual Reflexology
The Art of Oral Loving
The Art of Making Love  
The Art of Ritual
Homeplay
Q&A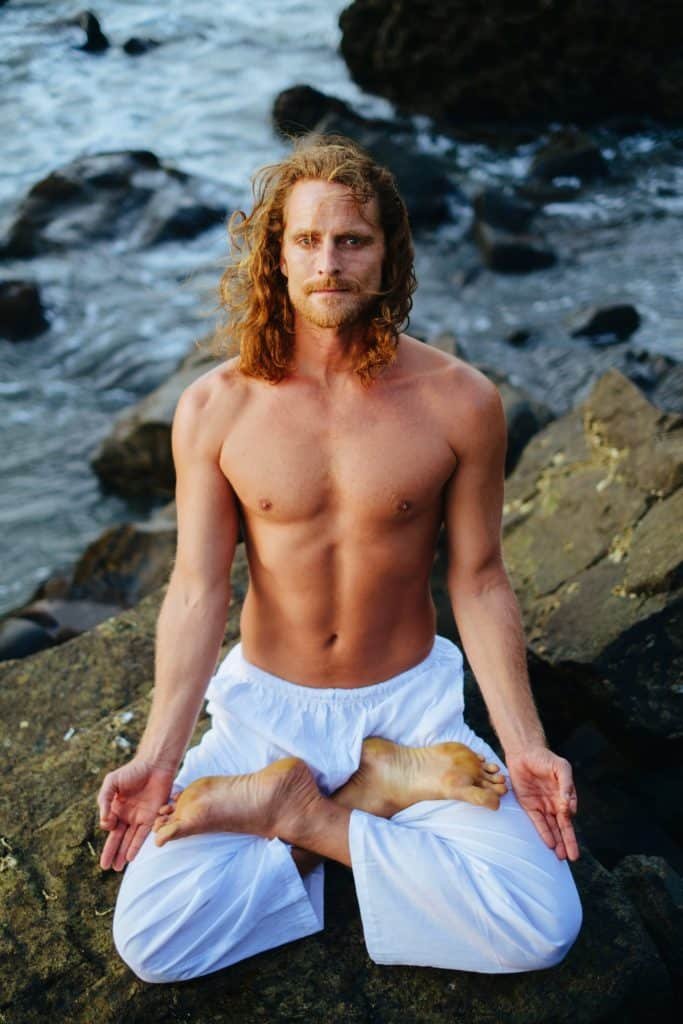 Jason has been practicing yoga for more than 20 years and teaching for more than 18 years. He has been a manager/lead teacher of over 25 (200h, 300h & 500h) yoga teacher training courses internationally. In 2012, Jason founded, led and taught at the Ananda Yoga Sanctuary, a non-profit, free yoga school for the local community on the island of Maui in Hawaii.
Before becoming a yoga teacher, he earned a Master of Education degree and was a secondary school teacher in the USA for five years. 
Currently he is based in Zürich, sharing his experience and knowledge together with his wife Dalia Milne in various workshops, immersions and private coaching sessions.
Dalia has been passionately studying and practicing Tantric and Taoist sacred sexuality for more than a decade. She completed several teaching programs, including a Master of Education degree and has been teaching internationally since 1995.
Dalia is also a certified yoga teacher, published author, artist, wife and devoted mother.
Currently she is sharing her experience and knowledge in various workshops, immersions and private coaching sessions together with her husband, world-renowned Tantra yoga master, Jason Milne all around the world.
What can be expected from this course? Jason and Dalia answer some of the frequently asked questions in the video below.
"The Art of Conscious Love" workshop was extremely enjoyable for many reasons. Jason and Dalia are experts in yoga, conscious sexuality and more; their teaching style is clear and generally outstanding; their personality is down to earth & fun; their willingness to pace and flow with the students is exceptional; and their offering to always help is exemplary. They naturally create a cohesive and loving connection with each student, and they also create an environment where the students create a strong bond and trust among themselves. Having taken (too) many workshops before, I was pleasantly surprised at how much I got out of it and how much I enjoyed it. I highly recommend their teachings and workshops. They are an inspiration!
– William, NYC, USA
I found "The Art of Conscious Love" workshop to be more powerful and more impactful than I could have ever imagined.  I attended, hoping to learn more about 'couple energy' and maybe pick-up some new practices and techniques to optimize that energy in the bedroom.  Instead, this course provided inspiration and a virtual blueprint for an expanded life. The curriculum is thorough and covers key principles and practices of tantric and taoist arts, delivered in a fun, down-to-earth, and entertaining way.  His Eastern monastic study combined with years of real-world practice render Jason a guru and true subject matter expert.  He speaks from his heart with clarity, authority and conviction.
– Marta, Amsterdam, Holland
What I found most fascinating was how effectively Jason puts tantric principles into the larger context of a modern life.  Jason's evolved and expanded life perspective is refreshing and inspiring. He shares his proven techniques with his students like cherished gifts – each having the promise to transform your life in a most positive and significant way.
– Bill, Zürich, Switzerland
As a result of attending "The Art of Conscious Love" course, I no longer see sex as a means to achieving greater intimacy with my partner, but rather as a vehicle to gain a greater connection with self, with the universe and to facilitate a more exceptional, expansive, and energy-focused life.  This workshop is a life-changer!
– Johann, Stockholm, Sweden