Super Power Breath+Bandhas Workshop
THIS ONE OF A KIND WORKSHOP TEACHES YOU BREATHING TECHNIQUES THAT ARE NOT USUALLY TAUGHT IN YOGA CLASSES.
WHO IS IT FOR:
Ideal for beginners, advanced practitioners and teachers.
WHAT YOU WILL LEARN:
Take your breathwork to the next level!
Are you ready to experience the most powerful life hack on this planet? Join us for a deep dive into the self-empowering science of conscious breathing.
You will be guided on a transformational journey to access your most powerful tool for enhancing your overall quality of life and stepping into your super powers.Now, more than ever, you need to have this knowledge to protect yourself from the current challenges we are all facing.Breath is the master key for transformation and unlocking your full potential. And this key is right under your nose!
This is your unique opportunity to learn from Jason Milne, a master teacher with more than 21 years of practice and teaching experience who has devoted his life to the embodiment and transmission of these ancient and modern teachings.
Join the global family of practitioners who are consciously taking control of their physical, emotional and mental health through conscious breathing to activate your super powers.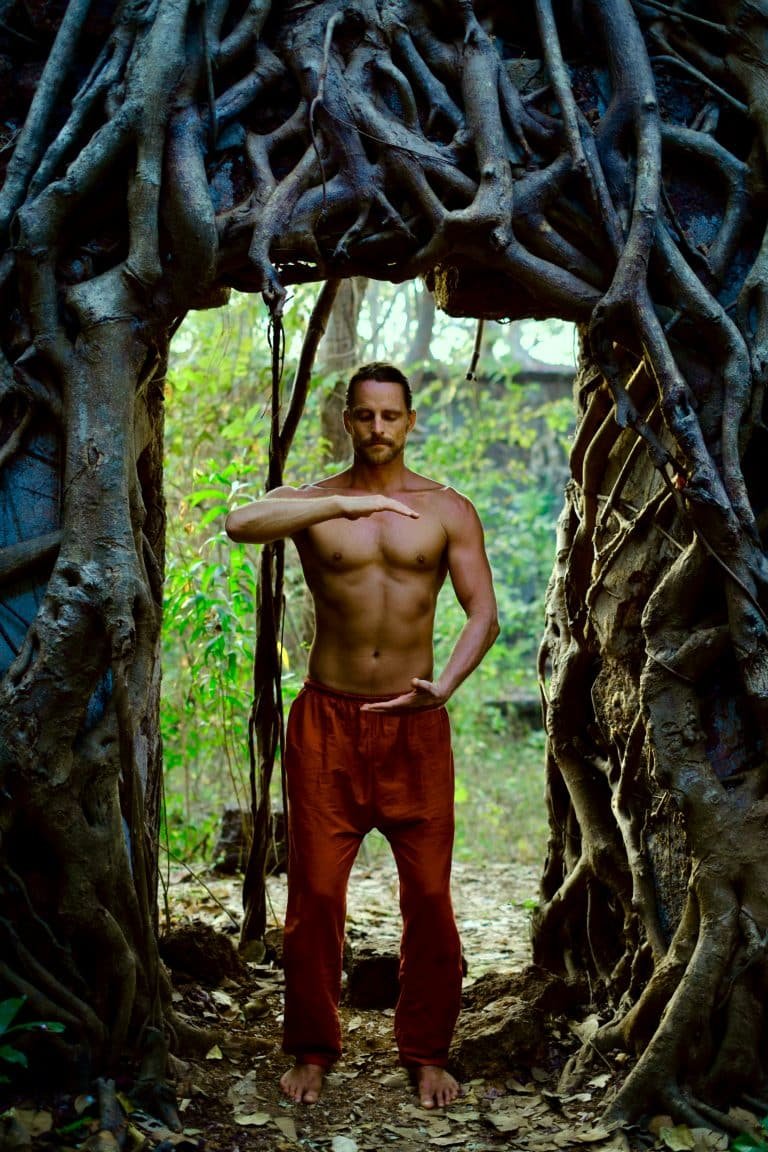 Jason Milne is a registered E-RYT 500 Yoga teacher with the Yoga Alliance who has been practicing for more than twenty years and teaching, professionally, around the world for the past eighteen years.   
He has completed a four-year course of Yoga study and six additional YTT's covering a wide range of Yoga styles, including: ashtanga, vinyasa, hatha, chakra, yin, kundalini and therapeutic yoga.  
He has been a manager/lead teacher of over 25 (200h, 300h & 500h) Yoga teacher training courses internationally and worked with thousands of students from all over the world. 
He has devoted his life to the study, practice and teaching of Yoga and his thousands of hours of practice have given him a deep understanding of the many techniques and benefits of this ancient science.  
Jason utilizes his extensive experiential knowledge of the science of Yoga to create a wide range of classes, from absolute beginners to advanced practitioners, that facilitate physical, emotional, mental and spiritual healing through emphasis on working with the subtle energies of the body and nature to balance all aspects of each practitioner. 
In 2012, Jason founded, led and taught at the Ananda Yoga Sanctuary, a non-profit, free Yoga school for the local community on the island of Maui in Hawaii.
Before becoming a Yoga teacher, he earned a Master of Education degree and was a secondary school teacher in the USA for five years. 
Currently he is based in Zürich, sharing his experience and knowledge together with his wife Dalia Milne in various workshops, immersions and private coaching sessions.
"I am deeply impressed with the broad set of practices from QiGong to Yoga, it is rare to get such a wide variety as well the detailed materials behind it. So thanks a lot for this. I have picked a few things to integrate in my daily practice – overall the variety was so extensive that I nearly struggled with figuring out what is most relevant to me. Hope you continue sharing your experience and practices as it has definitely helped me over the last years."
—Kirsten 
"The Super Power Breath Workshop with Jason was indeed SUPER!
In this three hour workshop we learned and practiced so many new breathing techniques and practices. It is awesome how Jason is bringing together all these easy but highly effective practices from Yoga, Pranayama and Qigong. Implemented in the daily routine they're definitely a big game changer! We also loved Jason's calm, precise and very pleasant way of teaching. His manner of presenting the material made it easy to follow and the three hours passed way too fast. We were blown away."
— Oliver & Karine
"This workshop offered much more than we expected for the price we paid. An amazing value for money! We hope to attend more of Jason's workshops."
— Vanessa & Cody